White does everything. He also does everything well. While Tatum and Brown get most of the credit, White will have a say in how far the Celtics go this year. That's a far cry from a few years back when the NBA was a longshot.
For Derrick White, it was a long road to the NBA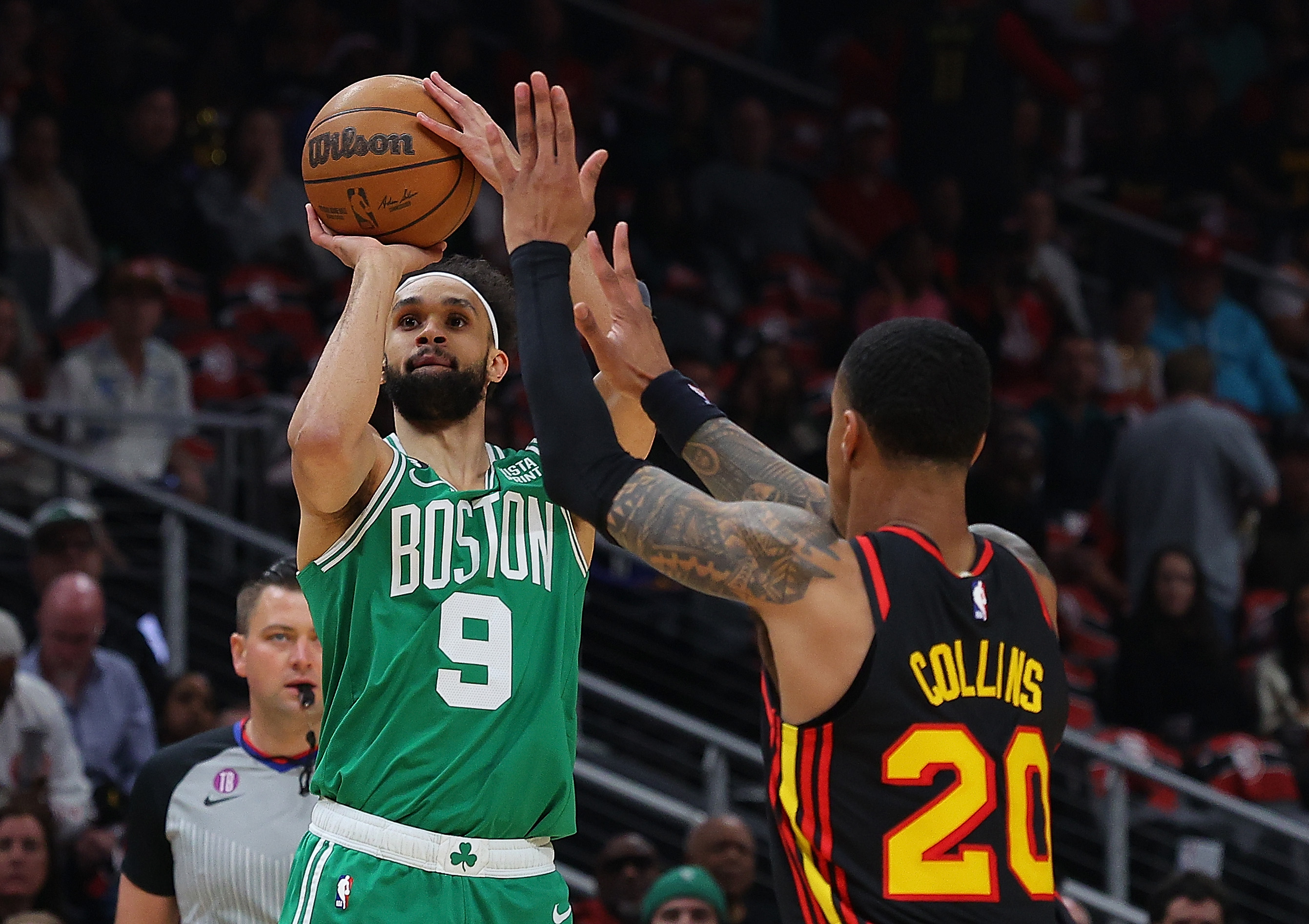 Not only is Derrick White a star, but he's also the perfect fit on a Celtics team looking for its first NBA championship since 2008. While White is lighting it up in the postseason, his path to the NBA was far from traditional.
As a high school senior in Colorado, he averaged nearly 20 points per game but didn't receive one scholarship offer from a four-year school. White was just a skinny 6-foot guard who weighed 155 pounds. His father, Richard White, did his part by sending video of his son to various Division II schools. Rarely did he ever hear back. If he did, it wasn't good news.
"No matter how many coaches we talked to or how many tapes we sent out, it always came back that he was too small to be a Division I or Division II-type player," Richard White said in 2017, per Yahoo! Sports. "We heard the same thing over and over."
Jeff Culver was a coach at the Denver-based Johnson & Wales, a non-scholarship NAIA school. Just before White made his decision, Culver left the school to become head coach at D-2 University of Colorado-Colorado Springs. Culver offered White an open tryout.
"Thankfully, Coach Culver got the job at UCCS and basically brought me on as a preferred walk-on," White said in December during an interview with former NBA player JJ Redick on Redick's Old Man and the Three podcast. "It was an opportunity to play college, so I gotta take it."
At UCCS, White grew five inches and became the school's all-time leading scorer in his three years. He then transferred to Division I Colorado, where he averaged 18.1 points, 4.4 assists, and 4.1 rebounds. The San Antonio Spurs made him a late first-round draft pick in 2017.
White initially had a tough time passing the eye test
Derrick White you're KIDDING 😲 pic.twitter.com/zSsPcbZYBT

— Celtics on NBC Sports Boston (@NBCSCeltics) April 18, 2023
Outside of Culver, White, and White's father, not many believed in the skinny kid from Legend High School in Parker, Colorado.
White's father wasn't the only one who reached out to coaches to get White on the map. His longtime trainer, Marcus Mason, also contacted college coaches, but they didn't have much faith in him just because of his physical stature.
"I called about 50-60 coaches about him, but Derrick just didn't pass the eye test at that point," said Mason, per Yahoo! Sports. "He looked like a ninth grader his senior year of high school. He was about 5-11 without the hair and very, very skinny."
The college growth spurt certainly helped White, but his dedication, hard work, and talent ultimately landed him in the NBA.
"You're talking about a 6-foot skinny guy that nobody thought could even play college basketball," Colorado assistant Mike Rohn said in 2017. "The growth spurt was a big part of it, but they don't just hand you these opportunities because you're a tall guard either. You've got to have the talent and you've got to work at your skills."
These days, White has passed every test. He's become an integral part of the Celtics and has stepped up when the stakes are high. In Boston's three victories over the Atlanta Hawks this postseason, White has averaged 22.7 points. In Game 2, he had 26 points and seven rebounds in a 119-106 victory.
During the regular season, White was far and away the team leader in blocks with 76. Center Al Horford was next with 61. Forget the eye test these days. White is now opening many of them with his all-around play.