On February 11, 1990, at the Tokyo Dome, Mike Tyson and James 'Buster' Douglas had their first encounter. Tyson had challenged Douglas for the WBA, WBC, IBF, and Ring Heavyweight belts before the bout, which was dubbed "Tyson is Back," and Douglas, who stands six feet and three inches tall and is from Columbus, Ohio.
It was evident that Douglas traveled to Tokyo to fight from the first rounds, as one of the commentators noted memorably. The Ohioan expertly neutralized Tyson's onslaught with his jab and managed to keep him in check. Douglas was knocked to the ground by Tyson's right uppercut with around ten seconds remaining in the eighth round. The latter, though, reportedly did it within the referee's count and was able to stand up.
Even though Tyson gave it his all in the ninth round to make up lost distance, it was too little, too late. He was outboxed by Douglas, and the world champion had few responses to the former's inquiries. In the tenth round, Douglas finally landed with an uppercut that sent Tyson's head soaring upward after hitting a couple jabs. Later made an effort to recover. Tyson was knocked to the ground for the first time in his professional career by four punches from Douglas that landed on his head.
The Real Reason Mike Tyson Lost His First Ever Bout to Buster Douglas Emerges
It was one of the biggest upsets in the history of boxing. The man, till then considered unbeatable, finally met his match and lost. So what could have been the reason behind 'Iron' Mike's terrible loss to James 'Buster' Douglas? What went wrong that day on February 11 at Tokyo Dome?
Douglas, who has had a mixed-bag career till then, was going through some personal tragedies. His mother, Lula Pearl, had passed away some twenty-three days before the fight. If it was not enough, his son's mother had suffered from a severe kidney problem, and he ran flu just a day before the battle.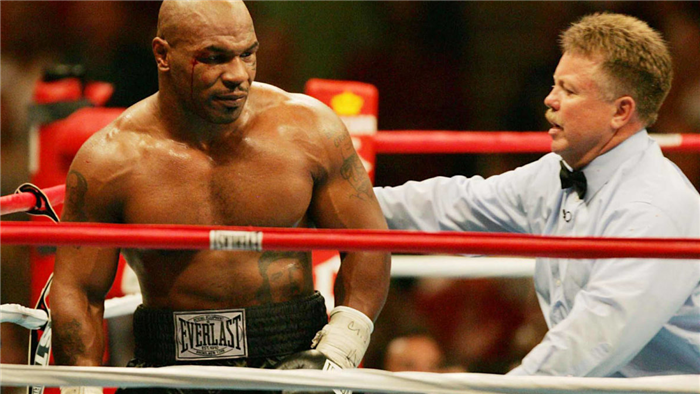 However, the setback, especially his mother's loss, instead of sending him down the cliff, reeled him back in. After the fight, when asked for reasons for his win, Douglas replied, "Because of my mother … God bless her heart," as reported by nzherald.
On the other hand, two familiar narratives often come up as reasons for his loss. According to HBO's analyst and well-acclaimed sportswriter Larry Merchant, the primary reason for Mike Tyson's lackadaisical performance in Tokyo Dome is parting ways with long-time trainer Kevin Rooney. The trainer who took over Tyson's training after Cus D'Amato passed away in 1985 has long been accredited with his incredible success. However, they went their separate ways after the fight against former champion Michael Spinks in 1988.
The opinion has been shared by other personalities such as promoter Butch Lewis and sports journalist Jerry Izenberg who, in the documentary Mike Tyson – The Fallen Champ, famously remarked about Tyson's new corner, "They assemble a corner for that fight which looks like it was picked up out of the semi-finals of the Intercity Golden Gloves."
But adding a twist to the saga, singer Bobby Brown a long-time friend of Mike Tyson, presented one more angle. According to him, the real reason why Tyson lost the fight was a two-day heavy partying that went right up to the night before the battle.
According to an article published on Marca, in an interview, Brown revealed, "We used to do crazy sh*t…but there was a time when we partied in Japan right before his fight with Buster Douglas. We partied like really, really, really hard. There must have been two dozen girls in the room with me and Mike. We partied, and I was trying to tell him to get some sleep. Eventually, he got some sleep [in the ring]…"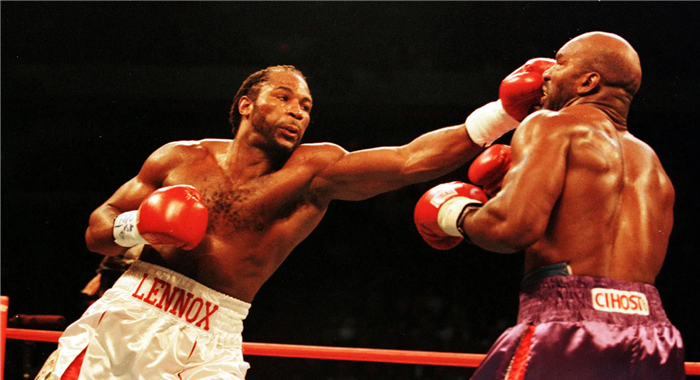 Other famous losses of Mike Tyson
Many believe the loss at Tokyo Dome in 1990 marked Mike Tyson's downfall. His personal life also started grabbing headlines. The Desiree Washington case resulted in him receiving a prison sentence. By August 1995, he was back in the ring, and the following year, on March 16, 1996, he once again became the WBC Heavyweight champion. But the happiness didn't last long. On November 9, 1996, Mike Tyson faced his second defeat.
Vs. Evander Holyfield I, November 9, 1996 – The bout was labeled 'Finally'. It was Tyson's WBA Heavyweight title defense after taking it from Bruce Seldon in September of that year. The fight lasted till the eleventh round when the referee, convinced that Tyson could not take any more punishments, stopped it handing over a technical victory to Holyfield.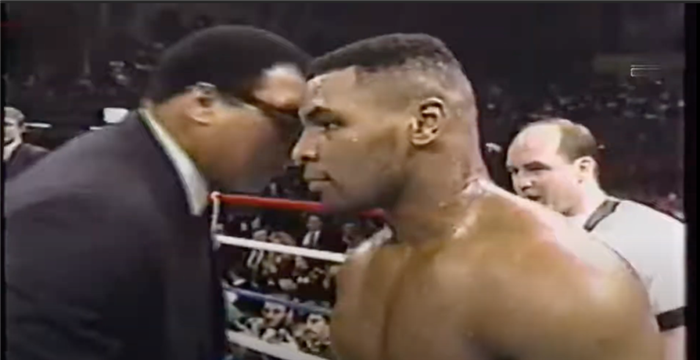 Vs. Evander Holyfield II, June 28, 1997 – Titled 'The Sound and The Fury', the fight is remembered infamously as 'The Bite Fight'. It was a rematch between Tyson and Holyfield. However, by the third round, the former bit-off chunks of Holyfield's right ear, forcing the referee to stop the fight. Tyson was immediately disqualified. A subsequent decision by the Nevada State Athletic Commission saw him banned from boxing. It wasn't until 1999 that Mike Tyson could return to the ring.
Vs. Lennox Lewis, June 8, 2002 – The Lennox Lewis – Mike Tyson match was called 'Lewis–Tyson: Is On'. It took place in Memphis, Tennessee's The Pyramid. It was to be Tyson's last attempt at winning world titles. But, unfortunately, he couldn't succeed as Lewis' heavy right cross sent him to the canvas in the eighth round.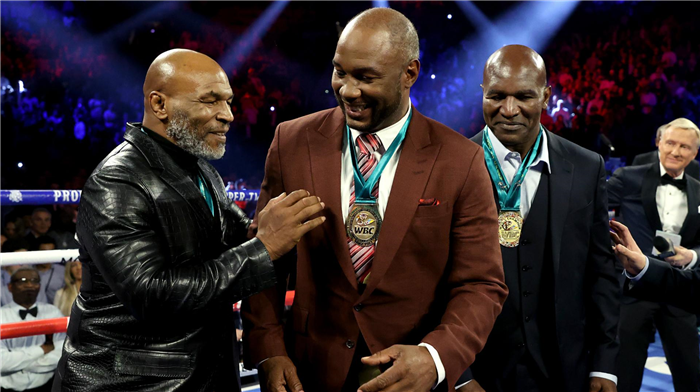 Vs. Danny Williams, July 30, 2004 – Mike Tyson met British boxer Danny Williams at Louisville, Kentucky's Freedom Hall. Though he started on a good note, Williams surprisingly knocked him out in the fourth round. It was later revealed that his knee injury prevented Tyson from performing to his full potential.
Vs. Kevin McBride, June 11, 2005 – Mike Tyson's last professional fight occurred at Washington D.C.'s MCI Center. The bout against the Irish boxer Kevin McBride ended as Tyson retired after the sixth round. He eventually called it quits on the sport forever.