In 1987, Foreman was 38, and just a few days away from celebrating ten years in retirement. The former heavyweight champion of the world had ballooned to 315 pounds since he lost to Jimmy Young in 1977 and had his religious post-fight experience in his dressing room and became a full-time preacher thereafter.
In retirement, he had formed the first George Foreman Youth and Community Center, but the funds had run dry, it had taken virtually every dime that he had. Most comebacks are about money. This one was very much part of that narrative. Foreman had run out of money. Ten years earlier he had found God. In 1987, he found boxing again.
The return to the life of a boxer saw Foreman lose some of the weight he had accumulated in his retirement, and when he landed in Sacramento he was down to 267lbs, not quite trim and ready, but for Steve Zouski, it was enough. Foreman was slow and ponderous, but the power remained, and when Zouski had been removed in four rounds of little discomfort or hope, the unlikely comeback had begun.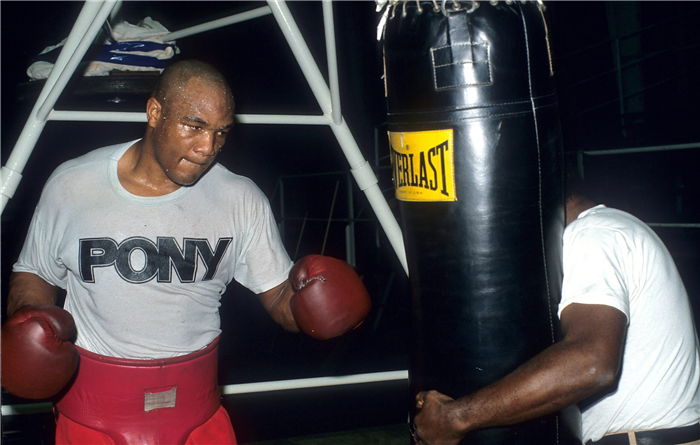 'Foreman, 38, showed little sign of being able to live up to his hope of returning to championship form.' They were not alone in those thoughts.
"This is pathetic. It shouldn't be allowed. He's overage, inept. This whole thing is a fraudulent second career to build a big money fight with Mike Tyson."
The comeback on the perceived road to nowhere, or worse continued, with the usual suspects, opposition that barely threatened and offered little resistance. Fighting in the small dark corners of the boxing world, Foreman kept winning but did little to convince the many doubters his comeback had any real validity about it. A curiosity, a novelty act, his repeated calls to fight Mike Tyson drew much derision and had the look of a mission to oblivion. The opposition was picked for a reason, a lack of quality or threat saw Foreman navigate those tentative early baby steps. Although as the comeback progressed nothing much changed.
But Foreman ignored his many critics, and as the weight dropped and the ring rust slid away the wins kept coming. Win number eight got a little more attention.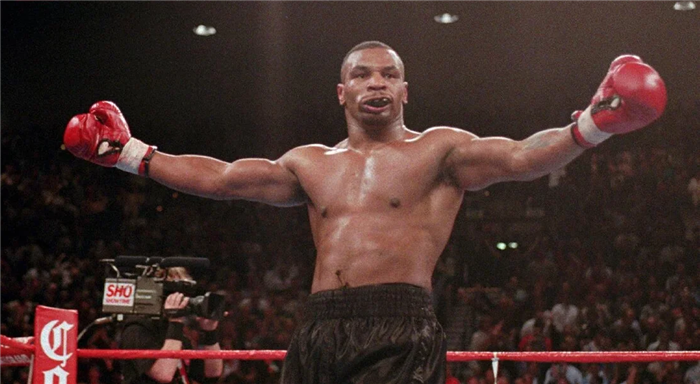 By 1990, the now jovial giant had moved to 19-0 in his unlikely comeback, and the time had come for a much sterner test, at least on paper. Gerry Cooney was wheeled out of his own retirement to square off against Foreman. Cooney hadn't boxed since a shattering five-round stoppage defeat to Michael Spinks in 1987 and was battling his own demons with drink and drugs, and while he insisted he was now on the road to recovery, the damage was irreparable to his body.
Bob Arum labelled the fight as 'The Preacher and The Puncher' and Cooney started the better wobbling Foreman in the opening round before Foreman recovered to blast out Cooney in the next round. The impressive win in Atlantic City, albeit against a badly faded Cooney, started to convince many of the doubters that the comeback had some merit, and talk of a fight with the unbeaten and fearsome Tyson intensified. But that talk soon faded away when less than a month later a badly out-of-shape Tyson went to Tokyo and found an inspired James 'Buster' Douglas in the opposite corner. The upset win for the unheralded Douglas sent shockwaves through the boxing world and cost Foreman any realistic hope of meeting Tyson. A fight that once seemed so ludicrous, dangerous even, had the look of a fight with real intrigue until Douglas did the unthinkable.
But all the hunger and desire Douglas had for Tyson quickly evaporated and a different type of hunger emerged, and when a bloated champion defended his title against the former undisputed cruiserweight champion Evander Holyfield his short reign was over in less than nine minutes. And at 42, Foreman would finally get a chance to regain the world heavyweight title he had lost to Muhammad Ali in 1974 on that famous night in Africa.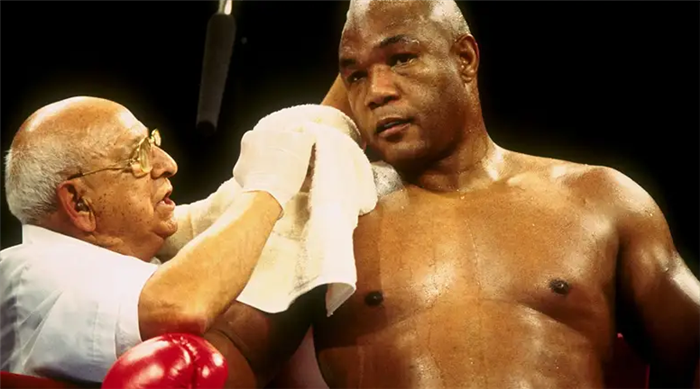 The end to the comeback and indeed his career was regrettable, and for many reasons, the final dance should have been that incredible history-making one-punch destruction of Moorer. But the return to boxing after so long removed from it and closing in on 40, can only be labelled an undoubted success.
Yes, the quality of some of the opponents couldn't be disguised, but they served their purpose. The destruction of Cooney, and the heroic defiant stand against Holyfield before that unbelievable night in Las Vegas when he reclaimed the heavyweight championship of the world, stand out as the highlights since that night in the boxing backwaters in 1987 where it all started out in Sacramento that promised very little, but ultimately delivered everything.