World Boxing News charts the rise, fall, and resurrection of Mike Tyson from the youngest heavyweight champion and convicted felon to an actor and podcast host.
Tyson grew up in the tough neighborhood of Catskill, New York. Getting involved in gangs, Tyson was going off the rails until getting introduced to the great Cus D'Amato.
An astute boxing coach, D'Amato took Tyson under his wing and molded him into a stone-cold killer in the ring.
Embarking on one of the most stunning runs of wins ever known from a rising professional boxer, Tyson claimed the top division crown at 20.
As a celebrity icon in the 1980s, Tyson ruled all of boxing for a destructive five-year spell. That's until one fateful night in Tokyo ended it all.
James 'Buster' Douglas knocked out the undisputed champion, embroiled in a world of turmoil and mental pain by this time.
The planet watched in shock as one of the biggest upsets in history went down in controversial circumstances.
Mike Tyson's first loss
Tyson seemed to have stopped Douglas earlier in the fight. Although a slow count ended those chances, the contest continued until the unfathomable conclusion.
A spell in prison and an alleged rape followed before Tyson briefly returned to the heights he once enjoyed despite not being the same physically.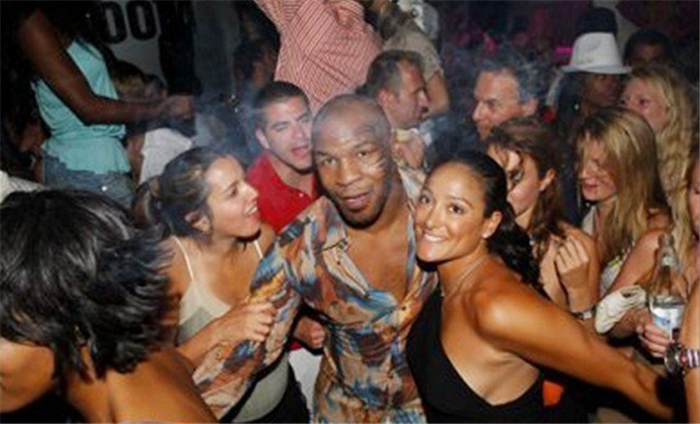 From his return in 1995, though, the decade that transpired was a mere shadow of what we witnessed when Tyson became the youngest world heavyweight title holder in history.
Had it not been for the spiraling, who knows whether the New Yorker could ever have been stopped when at full capacity.
A string of losses towards the end of his career and substance abuse problems led Tyson down a dark path in the 2000s. Tyson's last two encounters – both shocking losses – are a terrible blotch of the ending to one of the greatest boxing careers of all time.
He subsequently ballooned in weight and retreated into his world for years.
Emerging a couple of times for acting jobs, Tyson was no longer the superstar celebrity he once was. As the years progressed, Tyson began to lose weight, and coupled with more movie and TV appearances, a new Tyson emerged.
His hunger for life returned as he began a new podcast called 'HotBoxin with Mike Tyson' – which took off. It sees the ex-fighter rub shoulders with some of the most famous people in the world.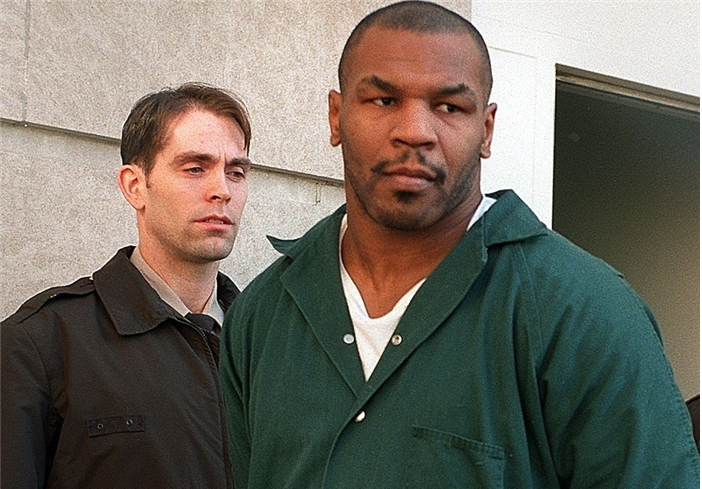 Comeback
In a good place with mind and body, Tyson aimed to get closure for his ring career in 2020. He wanted to leave the ring on his terms.
'Baddest Man on the Planet' was back at 53, and alongside Roy Jones Jr., Tyson proved he could still cut it in the ring after all these years.
Posting viral clips on social media, Tyson still had an abundance of old lightning-fast speed and reflexes. During a worldwide pandemic, Tyson became the biggest name in the sport.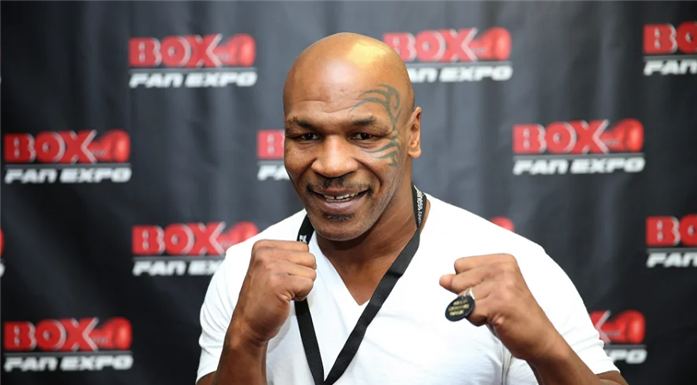 Thanks to his reactions, which are unreal, Tyson posted six-punch onslaughts that had the world talking. Not to mention a punch that almost took his training partner's head off.
That was evidence enough that Tyson was ready for the exhibitions he craved. One against Jones may still become two in the future.
But Having been out of action for 15 years, it was great to see the old Mike Tyson back.